Beautiful hair. What hair oils can you combine evening primrose oil with?
Evening Primrose Oil is a great remedy, regenerating and nourishing damaged hair. It is a wealth of minerals (zinc, selenium, magnesium and calcium), fatty acids (up to 75% of linoleic acid of the omega – 6 group), and phytosterols, rich in amino acids, proteins and enzymes.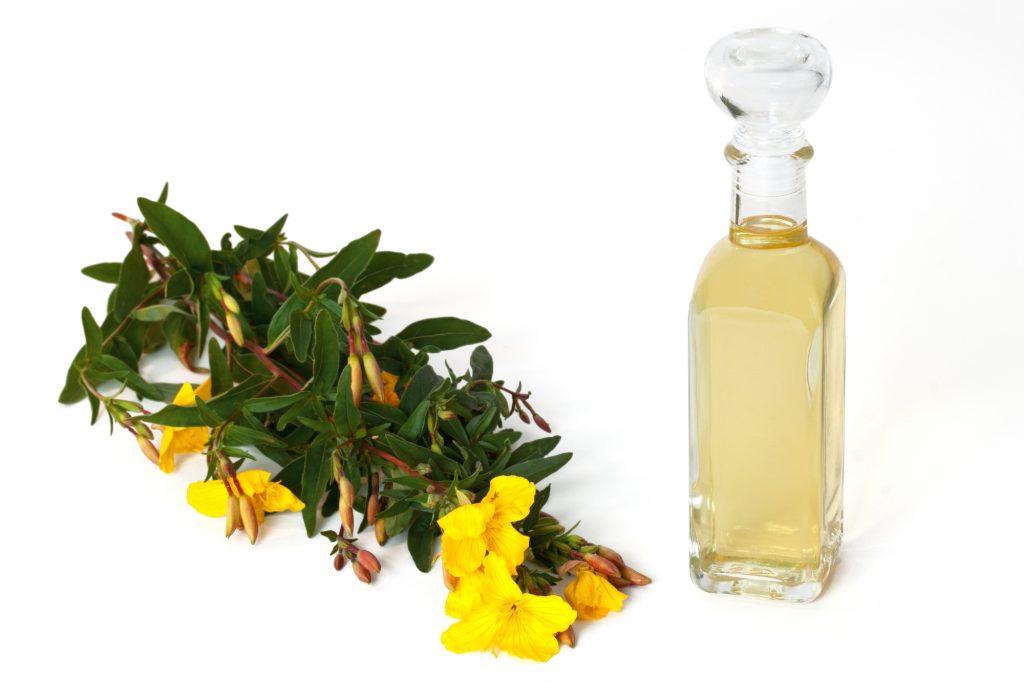 Therefore, it may be the foundation of treatment designed for very damaged, dry hair, prone to static, splitting and falling out. Strands with such poor condition that, in addition, is difficult to style, are called high porosity. Such hair quickly absorbs water, and at the same time easily dries therefore, it is hard to provide it with adequate moisture. Strands must be constantly nurtured to retain their shine and resilience. What is more, mismatched hair cosmetics can cause more harm than good.
Unsaturated fatty acids contained in evening primrose oil have direct influence on the functioning of the membranes and the space between cells, allowing to maintain an appropriate level of hydration and prevent water loss through the outer layers of skin and hair. Evening primrose oil helps to maintain hair resilience.
Hair oiling can be done with the use of evening primrose oil. The procedure consists of applying oil to hair and massaging it onto the scalp. Next, you must leave it in for a specified period of time, (an hour is an absolute minimum). Then, wash everything off with a gentle shampoo. Additionally, oil can be applied to damp hair after showering, (in this case you must avoid scalp, otherwise you could cause excessive grease). Spectacular effects, such as: instant gloss, improved condition and protection will be provided by applying oil to dry hair from the ear level down (or only to the ends).
Evening primrose oil belongs to the group of non-penetrating oils, of large particles, perfect for high porosity hair. Therefore, it is good to combine it with other oils of similar properties. If you already know how to oil your hair properly and have your favourite oil matched to high porosity – you can feel free to mix them together. What for? Thanks to this procedure you will strengthen their effects. The group of non-penetrating oils includes: grape seed oil, black seed oil, corn oil, linseed oil, pumpkin seed oil and sunflower oil. 
Good luck with hair oiling!